Triathlon stars have found their place at the EBERL Chiemsee since the beginning. Mostly from Germany and Austria, but sometimes from further afield. "I remember the first edition of the race when, three days before the start, Dirk Bockel wrote me an e-mail," organizer Sven Hindl laughs. This year, the organizers are not only looking forward to the biggest professional field yet, but also to several top international athletes.
Especially the women's field shines with well-known names. Above all Caroline Steffen. The native Swiss, who now lives mainly in Australia, is a six-time Ironman winner and has been Ironman Vice World Champion twice. In May she gave her comeback at the Ironman Australia after her baby break and finished second. With the Dane Camilla Pedersen and the Swiss Celine Schärer two more internationaly well known Pros will come to race the EBERL Chiemsee Triathlon. Camilla Pedersen has several World and European Champion titles standing in her vita. This year, she already took the victory at the prestigious Triathlon at Cannes. Celine Schärer has been collecting Championship titles since her youth and won Ironman Zürich in 2017. Eleven other professional ladies are currently registered. Including Jenny Schulz and Lisa-Maria Dornauer, two female athletes who stood on the podium of the EBERL Chiemsee Triathlon before.
Regulars in the men's field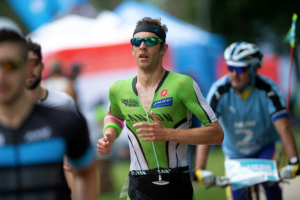 The men's field is full of familiar names. Many of them the spectators of the Eberl Chiemsee Triathlon have seen before. THE RACE seems to have an addictive character. Markus Fachbach, Julian Erhardt, Horst Reichel, Roman Deisenhofer, Dejan Patrčević – they all already know the race in Chiemgau.
With the Italian Reinaldo Colucci an eight-time mid-distance winner has announced to race. Certainly he'd like to beat the regulars. Just as the former British olympic distance professional Chris Silver.
Celebrities on Olympic Distance and in Mixed Team Relay
This also has a tradition: celebrity starters from other sports or former world class athletes will race the EBERL Chiemsee triathlon. After her debut last year, biathlon star Vanessa Hinz is back at the starting line of the olympic distance.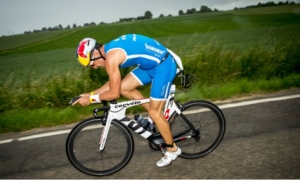 The premiering format of the Mixed Team Relay is packed with great names such as the first German Hawaii winner and triathlon legend Thomas Hellriegel, World Champion Daniel Unger and Olympic Champion Christian Prochnow. Also, the cycling professionals "Maloja Pushbikers" will shake up the fast-paced format with their team.
"We look forward to a top-class starting field at the EBERL Chiemsee Triathlon," says race director Tom Mayerhofer. "And on a fully booked field full of age-class athletes," adds Sven Hindl.
Fotos: Ingo Kutsche/ Thomas Hellriegel
https://www.chiemsee-triathlon.com/wp-content/uploads/2018/11/Jenny-Schulz.jpg
600
1700
Christine
https://www.chiemsee-triathlon.com/wp-content/uploads/2019/03/Header.png
Christine
2019-06-19 08:05:36
2019-06-23 11:10:34
EBERL Chiemsee Triathlon attracts national and international top stars